Company Profile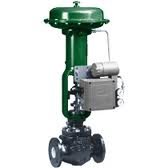 Valves and Control Systems, Inc. has over 50 years of combined experience in the remanufacturing, repairing, machining, and welding of control valves and related trim. We furnish new surplus or remanufactured valves and instruments. Remanufactured control valves are guaranteed for 12 months. Our scope of repair includes control valves from all manufacturers. We have a complete repair, machining, and testing facility on premises. Computer-generated valve sizing is also available. We offer 24-hour service, pick up, and delivery.
Control Valves and Instrumentation
Remanufactured
Complete disassembly and rebuilding of our remanufactured and guaranteed (R&G) control valves are warranted for 12 months. All machining, part replacement, calibration, and testing to restore the products to "like new" condition and performance are performed in house by a team of highly skilled and experienced personnel. Specification sheets and test reports are included with every order. Our large line of inventory assures quick job completion and delivery. Huge savings can be achieved, with up to 50% cut in costs.
Price-Competitive Repairs
Whether one unit or a complete turnaround is in need of repair, we have the qualified staff ready for the job. Complete repair, calibration, and testing is performed quickly and meticulously. Specification sheets and test reports are included with every order. We take pride in our work and pay close attention to detail and aesthetics. 24-hour service, 7 days a week (including local pick-up and delivery) is a standard for us. No need for worry if you have a valve or instrument no longer supported by the OEM—we have you covered!
Custom Designed Control Valves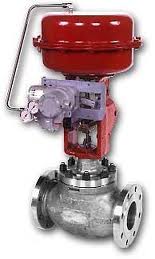 Pricing for a special valve can be costly and delivery time disappointing. Many of our customers turn to us because we offer solutions with positive economic alternatives and quick delivery. Specialty metals, corrosion resistant, and high pressure applications are no problem for us.
Instrumentation
Our services include the ability to supply your complete instrumentation requirements. This is achieved through a combination of new and remanufactured products. Whether we have your P&I diagrams or field photographs, our instrumentation experts can develop your job-specific requirements.
Testing
We seat leak test every control valve per ANSI/FCI 70-2. Body hydrostatic testing of control valves is also completed per ANSI/ISA-75.19.01-2007. Test results are included in the specification sheet sent with the completed order. This testing ensures standard compliance and assurance of field performance.