Line Sheet
Exceptional Value. Professional Results. Timely Delivery.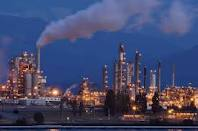 Control Valves
We offer the following remanufactured products in either stainless steel or carbon steel:
Fisher™
V-100, 100/300/600 wafer
V-150, 150 RFF
V-300, 300 RFF
V-500, 150/300/600 RFF
Butterflies (8500 series)
ET 150/300/600 rating
ED 150/300/600 rating
EZ 150/300/600 rating
Regulators
Masoneilan™
Camflex II
21000 Series
Globe valves
Packing available in teflon, hi-temp, or Enviroseal™. Gaskets available in standard or hi-temp.
Trim
We offer standard or specialty trim in:
Plugs
Seats
Cages- Whisper I, Whisper III, Cavitrol III
Actuators
Various sizes available in either air to open or air to close.
Instruments
We offer the following:
Pneumatic and DVC positioners
I/Ps
Pressure controllers
Stainless steel tubings & fittings used.
Miscellaneous
Fisher™ 249B-2500 level controllers (repair or manufactured to specifications)
Fisher™ 67 CFR airset (regulators)
Relief Valves
Valves and Control Systems, Inc. has the capability to sell new safety relief valves and repair all manufacturers and sizes for gas, liquid, air, and steam services. VR certification is also available. At Valves and Control Systems, Inc., we offer quality repairs at competitive prices. Being available 24 hours a day, 7 days a week, will ensure every customer receives the care they need when they need it. Plant downtime is minimized, greatly reducing expensive costs.
All safety relief valves are repaired to the National Board "VR" program. Each valve is tested upon repair and a test report is issued with every valve. Every order receives a one-year warranty, which includes parts and labor.
We also have a large inventory available of surplus relief valve products. The inventory contains major brands of manufacturers such as Consolidated, Farris, Crosby, and Lonergan. We can recondition and return these valves to "good as new" condition.